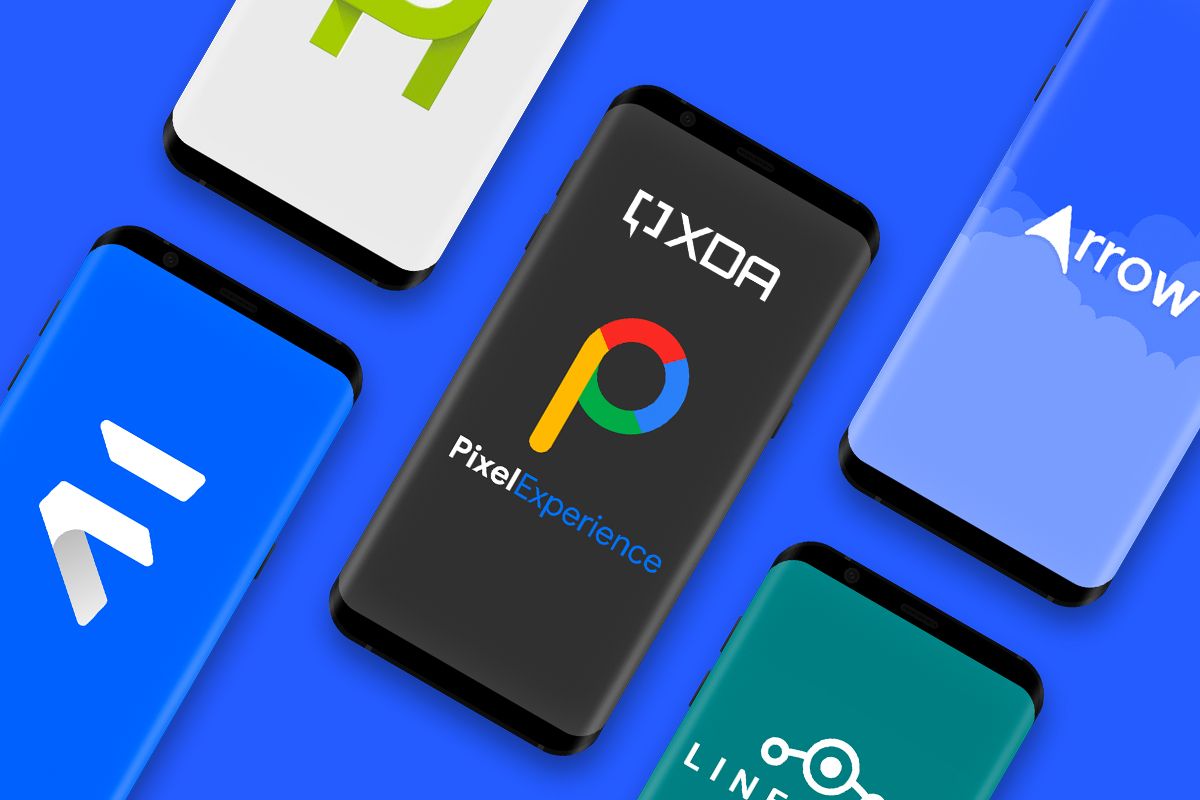 In the ever-evolving world of Android, custom ROMs have become a beacon of innovation and versatility. These third-party operating systems breathe new life into your device, offering a customized experience beyond what manufacturers provide. If you're on a quest for the finest custom ROMs for your Android device in 2023, you're in the right place. We've compiled a list of the most popular and highly recommended options to enhance your Android journey.
What Are Custom ROMs?
Before we dive into our selection, let's clarify what custom ROMs are. Essentially, they are third-party operating systems that replace the stock ROM or skin that comes pre-installed on your Android device. Despite the improvements made by manufacturers like Samsung, OnePlus, and Xiaomi in refining their Android skins, the allure of custom ROMs persists, particularly for those seeking the latest and greatest features.
A typical custom ROM includes a kernel, low-level firmware components from the stock OS, additional software, and sometimes a standalone recovery environment. While any third-party Android OS can be considered a custom ROM, the term typically refers to source-built Android distributions. As soon as Google releases the source code for a new Android version to the Android Open Source Project (AOSP), the modding community gets to work, creating custom ROMs for various devices. This results in a diverse array of custom ROM choices.
If you're eager to supercharge your Android experience or revitalize an older device, read on to discover the top custom ROMs for 2023.
LineageOS: A Legacy of Excellence
LineageOS, the true successor to the legendary CyanogenMod project, needs no introduction. It stands as a lightweight ROM with minimal additional features, ensuring a high-performance, versatile Android variant. LineageOS adheres to a Device Support Requirements charter, guaranteeing the continued operation of essential hardware functionalities even after replacing the factory-installed software. It's no surprise that the XDA community holds LineageOS in such high regard; it sets the gold standard for custom ROMs.
Visit the official website of LineageOS | LineageOS XDA forums
Pixel Experience: Pure Android Bliss
If you're a purist who yearns for the stock Android experience, look no further than the Pixel Experience project. This custom ROM bundles all Google apps and Pixel goodies, including the launcher, wallpapers, icons, fonts, and boot animations. For those seeking even more customization options, the "Plus" variant offers additional tweaks absent from the basic distribution.
Visit the official website of Pixel Experience
Paranoid Android: Aesthetic Elegance
Paranoid Android, also known as AOSPA, boasts a rich heritage as a former top contender in the Android ROM scene. Its appeal lies in innovative features, a sleek user interface, and a revolutionary camera app. If you prefer the stock Android look but value aesthetics over endless customization options, Paranoid Android is the custom ROM for you.
Visit the official website of Paranoid Android
Evolution X: Vanilla with a Twist
For fans of vanilla Android with useful UI/UX customizations, Evolution X is worth exploring. This ROM comes with preinstalled Google apps and Pixel features, along with unique customizations like a Status Bar visibility toggle and Gaming Mode Quick Settings Tile.
Visit the official website of Evolution X
ArrowOS: Simplicity and Performance
ArrowOS was born with a straightforward goal: simplicity, cleanliness, and efficiency. Developers added only a handful of tweaks atop AOSP to deliver smooth performance and improved battery life. The result is a lightweight ROM that offers superior performance and reliability compared to stock Android.
Visit the official website of ArrowOS
OmniROM: Stability and Innovation
Debuting almost a decade ago as a response to the commercialization of CyanogenMod, OmniROM is still going strong. Known for its stability and an array of innovative features, it supports not only phones but also single-board computers like the Raspberry Pi 4 and Khadas VIM3.
Visit the official website of OmniROM
Honorable Mentions: Innovation Abounds
In addition to our top picks, several other custom ROM projects are worth exploring. Distributions like dotOS and BlissRoms introduce novel concepts that often find their way into other ROMs. Enthusiasts can discover even more options, such as crDroid, VoltageOS, PixysOS, DerpFest, SparkOS, PixelPlusUI, Project Elixir, Nameless AOSP, and more on our forums. Developers in this vibrant community continually introduce fresh ideas and innovations.
Xiaomi.EU: Tailored for MIUI Lovers
If you own a Xiaomi, Redmi, or Poco device and wish to eliminate bloatware and advertisements from the MIUI skin, Xiaomi.EU is an excellent choice. While not a traditional custom ROM, extensive modifications make it an equivalent within the MIUI ecosystem. Daily builds of this ROM are based on Chinese MIUI beta firmware packages and have been localized for international markets. This allows users to access cutting-edge MIUI features ahead of their official global release.
Visit the official website of Xiaomi.EU
Now that you're acquainted with the most popular custom ROMs in 2023, it's time to select one that suits your device and preferences. If you need assistance with installation, refer to our comprehensive guide on installing a custom ROM on your Android device. Depending on the chosen distribution, you may also need to install the appropriate GApps package. Once your new ROM is up and running, explore the possibility of enhancing your Android camera experience with a GCam port.
Conclusion
Custom ROMs offer Android enthusiasts an exciting world of possibilities beyond stock Android. Whether you prioritize performance, customization, or aesthetics, there's a custom ROM that fits your needs. Explore these options, breathe new life into your device, and enjoy a truly unique Android experience.
FAQs
1. What is a custom ROM?
A custom ROM is a third-party operating system that replaces the factory-installed stock ROM or skin on an Android device, offering a customized and often enhanced user experience.
2. Why should I use a custom ROM?
Custom ROMs provide features, customization options, and performance improvements beyond what manufacturers offer in their stock Android skins.
3. Are custom ROMs safe to install?
When obtained from reputable sources and installed correctly, custom ROMs can be safe to use. However, there are risks involved, and users should follow installation instructions carefully.
4. Can I install custom ROMs on any Android device?
Custom ROM compatibility varies by device. It's essential to research whether a custom ROM is available for your specific device model before attempting installation.
5. Do I need to root my device to install a custom ROM?
In most cases, you will need to unlock your device's bootloader and install a custom recovery to flash a custom ROM. Root